The cover is a simple front-facing photo of Lana standing behind an off-white background. Her name is written to the left of the photo in semi classical fonts. The names of the two tracks which make the EP are written in ordinary fonts.
What catches the attention immediately are her artificially pouty 'fake' lips, (which are creating quite a buzz in the indie music blogosphere), the floral head wreath and the cross necklace. All of this goes well with her soulful so called 'gangsta nancy sinatra'-esque voice and her enticing 1950's looks, which she has been wearing in her introductory makeover ever since she has donned the spotlight. One thing that deserves a mention here is the artist's fascination with flowers. In her fledgling career, flowers have been a part of her outfit on many different promotional photographs, videos, concerts and promotional events.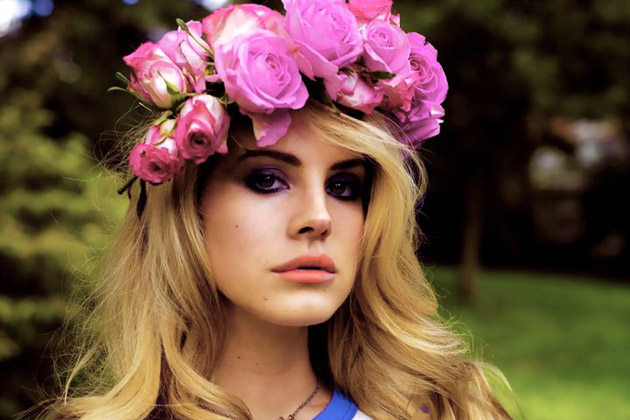 To conclude it all, the cover bodes well as her portrait of flame haired, wide eyed, pucker lipped and floral encrusted dame, altogether, fits with her deep voice and her overall public persona of a post-war era cinematic beauty.